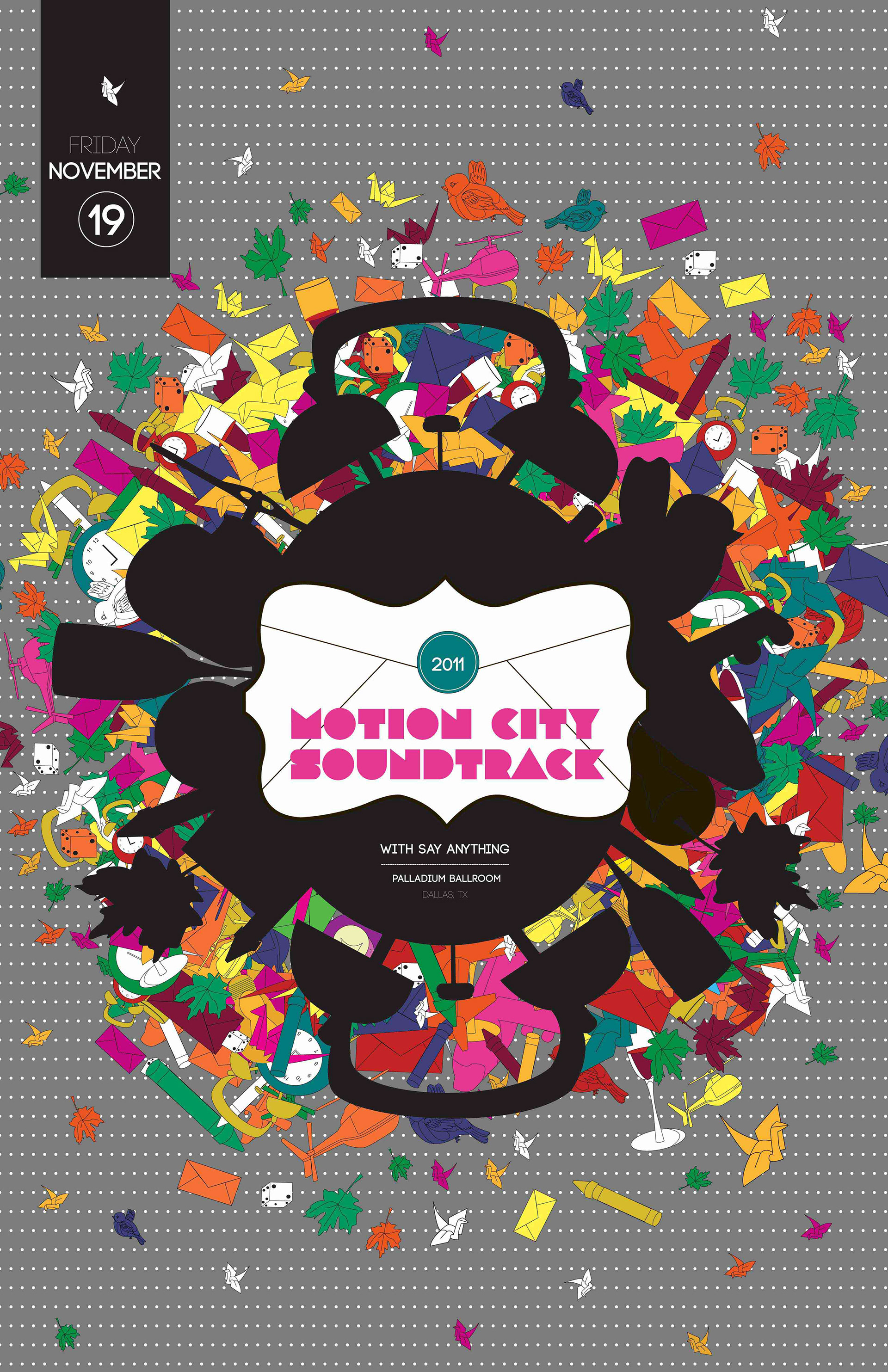 Above:

Poster advertising a Motion City Soundtrack concert in Dallas, TX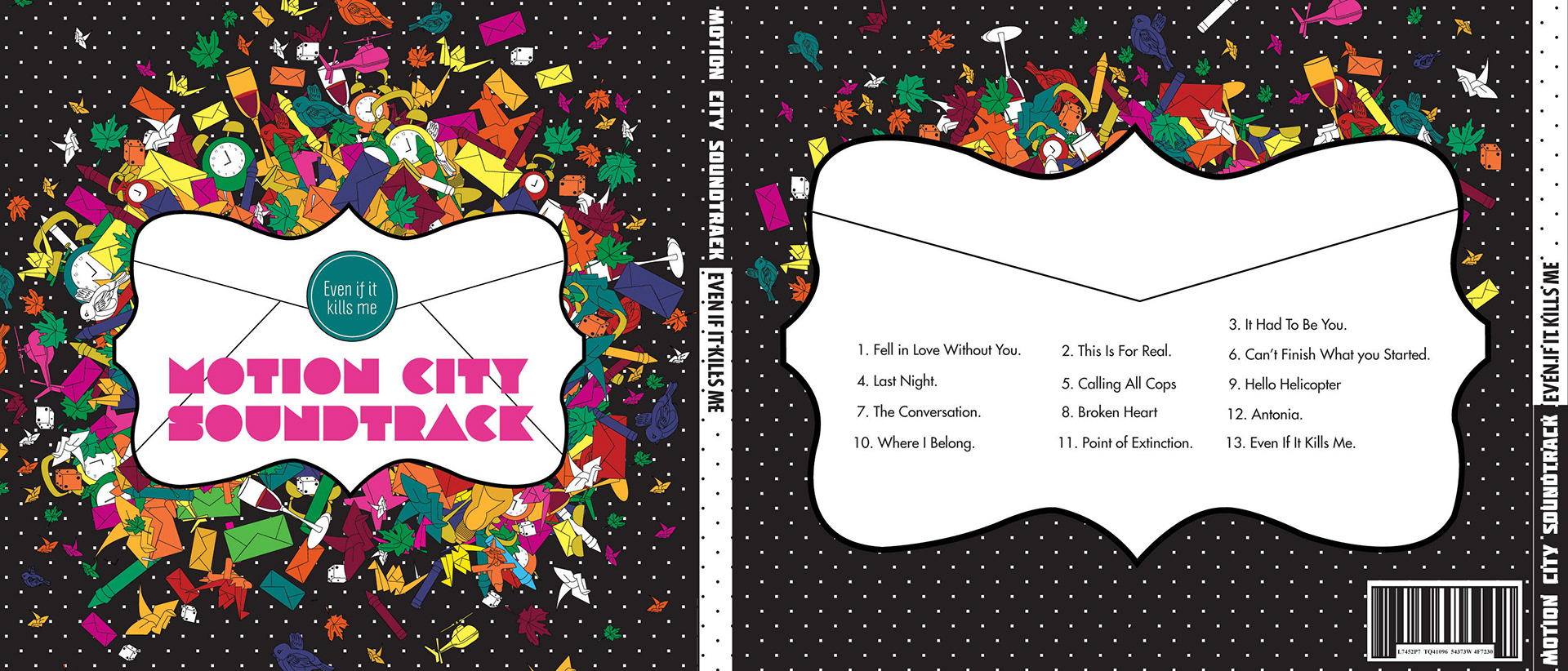 Above:

Flat front and back cover for the CD Case
Below:

Flat Inside art for the CD case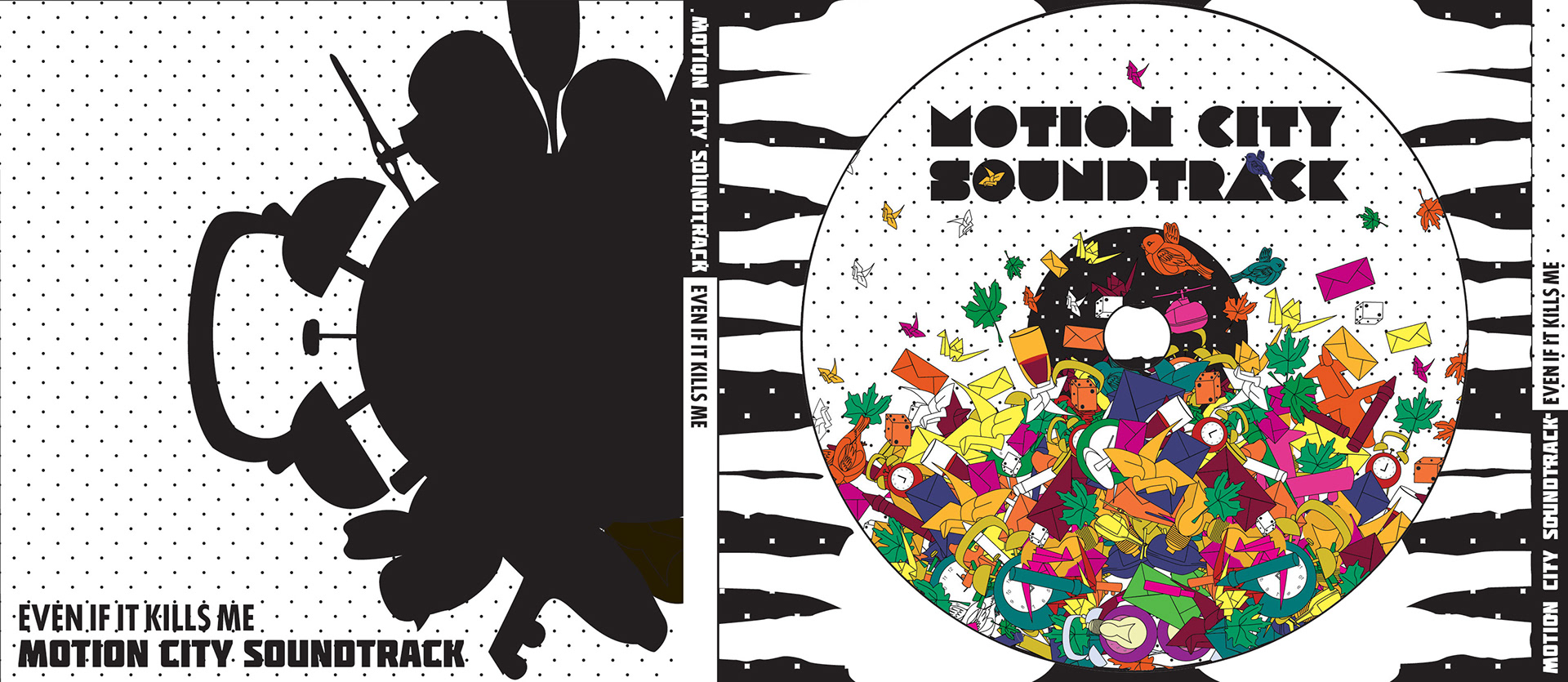 The above art is based on the release of the band's third album, Even If It kills me. All of the elements created
here were inspired by various lyrics that were featured on the album. The poster and CD case designs employ
a bright color scheme that is intended to reference band's high energy style of music.