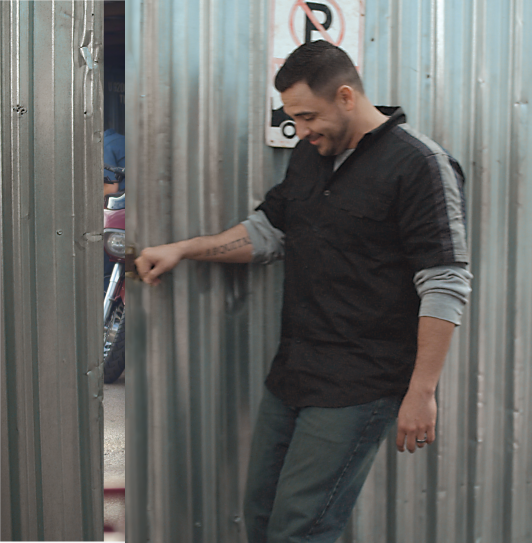 Above: Folded front of Amazing Rewards direct mail piece - the placement of this fold mimics this man's 
opening of metal doors.

Below:

unfolded outside of the direct mail piece. This mailer has a three paneled gate fold.

Below:

unfolded inside of the piece - this mailer physically unfolds into the narrative of this custom motorcycle builder and his clients.

Below:

Close up view of panel one.
Below:

Close up view of panels 2 & 3